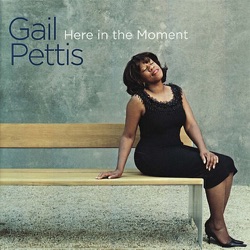 In the Still of the Night
Gail Pettis
23 hours ago
Freckles
The New Mastersounds
23 hours ago
A Day In the Life
Justin Kauflin
23 hours ago
Walkin' In Music
Gary Burton
23 hours ago
Bloomido (2002 - Remaster)
Thelonious Monk
23 hours ago
Bye and Bye
Kenny Burrell
23 hours ago
Dark Night of the Soul
Van Morrison
23 hours ago
Fever
Don Stiernberg
23 hours ago
Line for Lyons
Gerry Mulligan
23 hours ago
Just Now
Michel Camilo
23 hours ago
もっと見る
Jazz24 配信中
Jazz 24 is an online radio channel part of KNKX 88.5 FM that live streams 24/7 the best Jazz music of all time. The channel has studios in Seattle and Tacoma, Washington, and streams a combination of playlists and live studio sessions.
Jazz 24 offers mostly a selection of Jazz music from renowned artists such as Miles Davis, Billie Holiday, Wynton Marsalis, and Diana Krall, mixing it occasionally with innovative approaches to this music genre like Latin or Funk Jazz, among other surprising blends.
周波数 Jazz24
シアトル: Online
タコマ: Online
東京都: Online
トップソング
過去7日間:
1. Eric Alexander - One for Steve
2. Christian McBride - Used 'Ta Could
3. Sadao Watanabe - Vamos Juntos
4. Peter Bernstein - Carrot Cake
5. Joshua Redman Quartet - Headin' Home
6. David Hazeltine - Dont' Walk Away
7. Hank Crawford - It's All Good
8. Larry Goldings - Sous Le Ciel De Paris
9. Medeski Scofield Martin & Wood - Sham Time
10. Warren Bernhardt - Ni en Broma?
過去30日間:
1. Joshua Redman Quartet - Headin' Home
2. Hampton Hawes - I Love You (feat. Harold Land, Scott LaFaro & Frank Butler)
3. Dean Schmidt - I Know Nothing
4. Medeski Scofield Martin & Wood - Sham Time
5. Chet Baker - Minor Yours
6. Don Byron - Mango Meat
7. Gabriel Lewis - Falcon's Nest
8. Thomas Fonnesbæk, Aaron Parks & Karsten Bagge - I'm on Fire
9. Wes Montgomery - Twisted Blues (feat. Hank Jones, Ray Barretto, Ron Carter & Lex Humphries)
10. Eric Alexander - One for Steve
連絡先
住所:&nbsp
2601 4th Ave Suite 150 Seattle, WA 98121 USA
Eメール:&nbsp
info@jazz24.org
SNS
シェア
コメント